Stichting CWM Education, in Holland, hosted the joint staff training event: Training for youTHeatre workers during the first days of Mach 22. The aim of this workshop was to give to Youth Workers (4 from each partner organisation) all theoretical and practical skills to go further in the project's development: giving to some of the local workshop participants stronger competences in leading a theatre-based activity, which they will later apply with their peers.
Youth workers result to be really involved in foster their intercultural communication skills and acquire innovative and creative methodologies based on theatre, for the effective engagement of young participants.
The Youth Workers feelings and thoughts, at the very beginning of the training
The Youth workers participating into the project were selected by each organisation. The criteria used was their interest in getting more competences and innovative strategies for the effective engagement of young people with fewer opportunities. We also took care of selecting people with a different cultural background, as we wanted to boost to their intercultural and relational skills.
What did the Youth Workers expect from the training?
And now, what?
The project managers are really involved in ACTin'YOUth.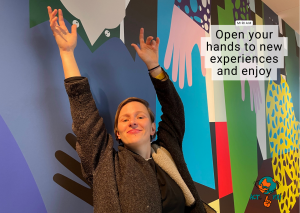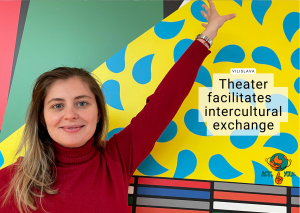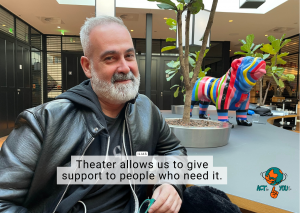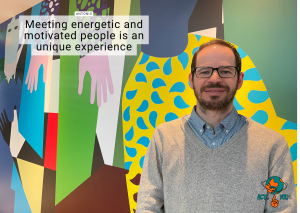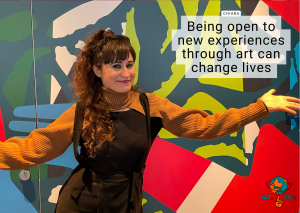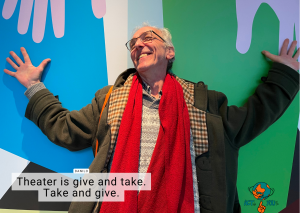 But the most important thing is that the trained Youth Workers are now able to implement and conduct the local workshops with the objective of producing a better environment for the targeted young participants.
There is no limit to the number of youth workers that will participate to the project's local and on-line activities, whereas the workshop was aimed in particular for those who have direct contact with the targeted young participants or that already have some experiences in trying to involve them in some kind of initiatives and did not succeed.
From now on, the trained youth workers will be responsible of promoting the active and effective participation of young participants both in the theatre workshops and in the on-line activities that will be implemented through the interactive platform.
The ACTin'YOUth project is now moving to the next stage: working with the young participant in all the partners countries.