In March, the organizations partners of ACTin YOUth reunited in Rotterdam for a LTTA (Learning, Teaching Training Activity) regarding the project. The participants had the opportunity to deepen their knowledge in theater techniques and dive into the field of theater of the oppressed.
This LTTA, designed to capacitated youth workers with skills to design, development and implement their workshops with local youngsters, to empower them and fight the social exclusion of young people with different and difficult backgrounds.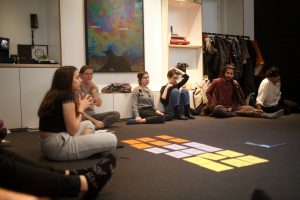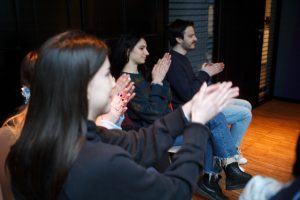 Marta and Filipe were part of the Portuguese team and shared with us their thoughts and feelings they experienced during the LTTA. According to Filipe, this project was "a great learning opportunity, to discover new theater techniques and meet new friends". Marta, who already undertook a workshop in Cascais, claims she "implemented new exercises I learned during this LTTA with some other exercises that I usually do, and the result was surprisingly amazing, everything flowed smoothly, and the participants had a great time".
In the next months, more activities will be developed to further enhance social inclusion through theater exercises and methodologies.